News
The chancellor of Los Rios Community College District and presidents of its four colleges reaffirm the institution's commitment to valuing diversity and inclusivity.
Follow Us
RT @jasonsisney: Make a gift to any of the 700 Sacramento area nonprofits listed at Ken and I give @SacLGBTCenter…
https://bigdayofgiving.org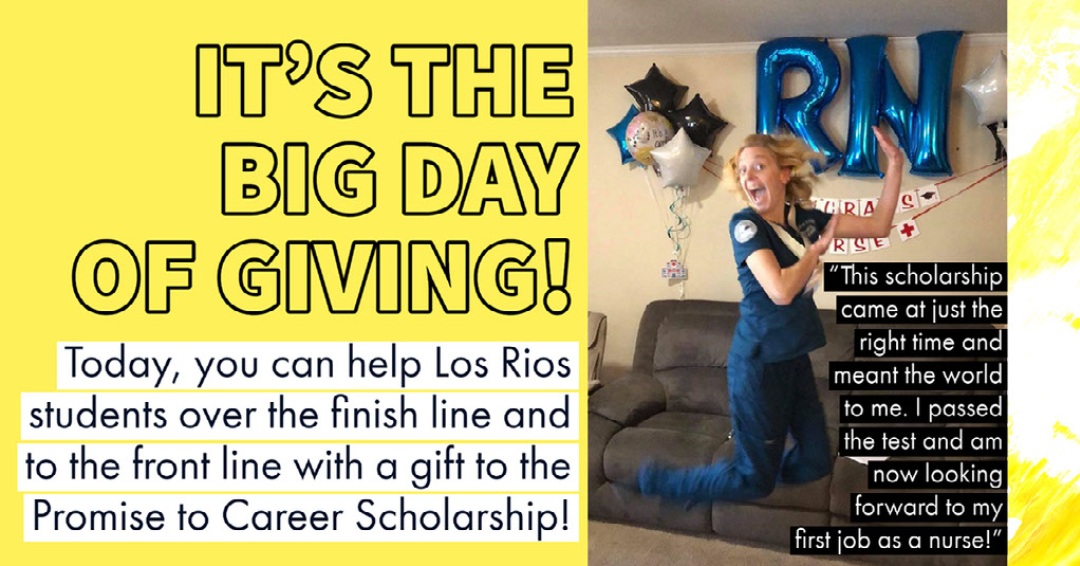 Today is the Big Day of Giving! The Los Rios Colleges, which includes ARC, CRC, FLC, and SCC, serves more than 75,000 students — providing opportunities for people to pursue their dreams. Learn how to support our students and, in turn, our community at:
https://bit.ly/LR-BDOG
RT @mulvaneyp: Community colleges shape the future. Thanks @POTUS @FLOTUS @CalCommColleges @LosRiosColleges @SenAlexPadilla @FoundationC…
https://twitter.com/-/status/1389670711...